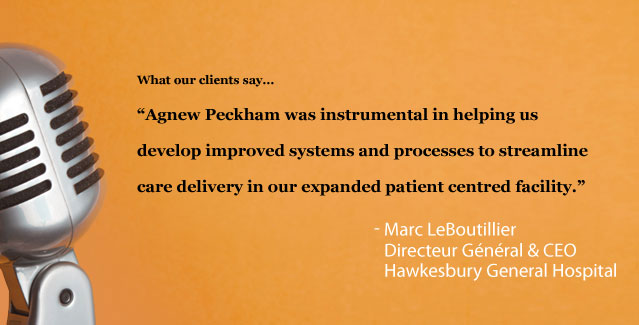 LATEST NEWS
February 2021
The Agnew Peckham team has developed a report outlining recommendations for facility planning based on...
MORE
September 2015
To update/validate the current Ontario standard, Agnew Peckham engaged twenty-seven Ontario hospitals in a modified...
MORE
Services
Agnew Peckham is a multidisciplinary consulting firm that provides services devoted exclusively to health care organizations throughout Canada and internationally. We develop specific processes and products that can stand on their own or be combined and adapted.
Our three service areas are:
We manage our projects throughout the life of the venture and monitor potential risks to ensure successful completion. Our goal is to always offer a well-rounded healthcare and facility planning service and experience.